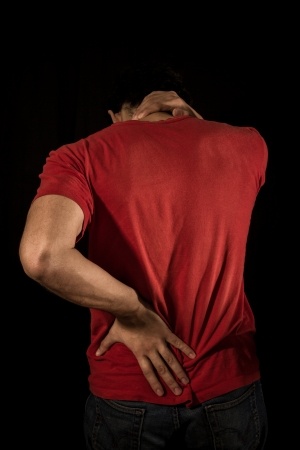 If you or a loved one has been injured or killed as a result of accident, Smiley & Associates is here to help. We represent injured individuals throughout Phoenix, Arizona and are happy to help you with a wide variety of injury and wrongful death cases including:
Auto Accidents – With more than 4 million people in the Phoenix metro area, auto accidents happen on a daily basis. From rear-end accidents to hit and run accidents, the attorneys at Smiley & Associates have the experience you need if you or a loved one has been involved in an auto accident.
Motorcycle Accidents – Part of the appeal of motorcycles is that they are smaller than passenger cars and are more agile and responsive. Unfortunately, the smaller size of motorcycles results in an increased number of accidents because they are often difficult to see and drivers aren't always on the lookout for them.
Bicycle Accidents– Increasing gas prices and a desire to develop healthier lifestyles are leading to more and more people choosing to ride their bicycles to work, to run errands on the weekend or as a way to get some fresh air and exercise. As more people take to the road on two wheels we see more frequent and more serious bicycle accidents on our Phoenix roadways.
Trucking Accidents – Commercial trucks are frequently between 67 – 75 feet long and passenger car, it isn't surprising that collisions between big rigs and cars cause some serious injuries.
Dog Bites – While dogs make wonderful pets, if they aren't trained properly, or become intimidated or scared they can inflict some serious injuries. What many people don't realize is that a dog owner's home owners or renters insurance may be available to compensate the victim for their injuries.
---
Smiley & Associates Can Help You Get the Compensation You Deserve
---
 Regardless of the type of injury case you are involved in, you may be entitled to compensation for:
Medical Expenses – If you or a loved one is injured as a result of someone's inattention or error, they are financially responsible for the medical expenses you incur as a result of that accident or injury. This can include medical expenses for things like:

Physical Therapy
Doctor's Visits
Chiropractic Care
Surgery
Orthopedic Care
Acupuncture & Acupressure
You are also entitled to receive compensation formedical expenses you may incur in the future as a result of your injuries.
Contact Us Today
If you or a loved one has been injured as a result of an accident in Phoenix metro area, please call us today for a free case evaluation. 602.358.0288 or click here.